Mandaram Nuwara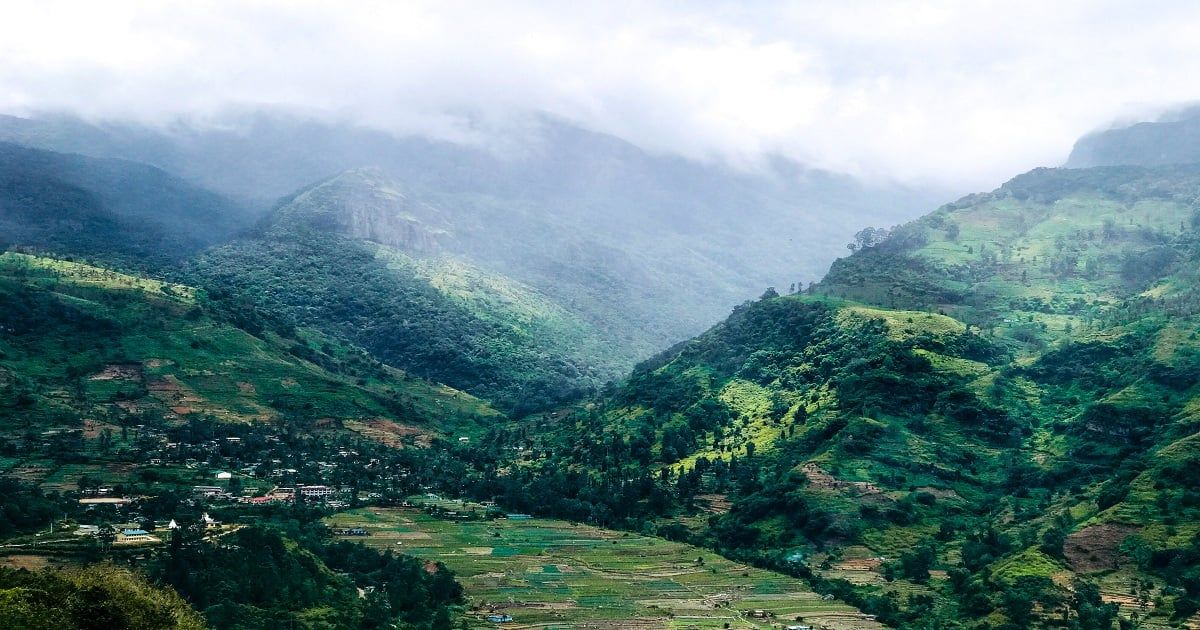 Mandaram Nuwara is a small village situated at the foot of the Pidurutalagala mountain range in the Central Province of Sri Lanka. The town is also known colloquially as the 'Misty City' as it is shadowed by the adjoining mountain ranges and is shrouded in mist for the majority of the day. –Wikipedia–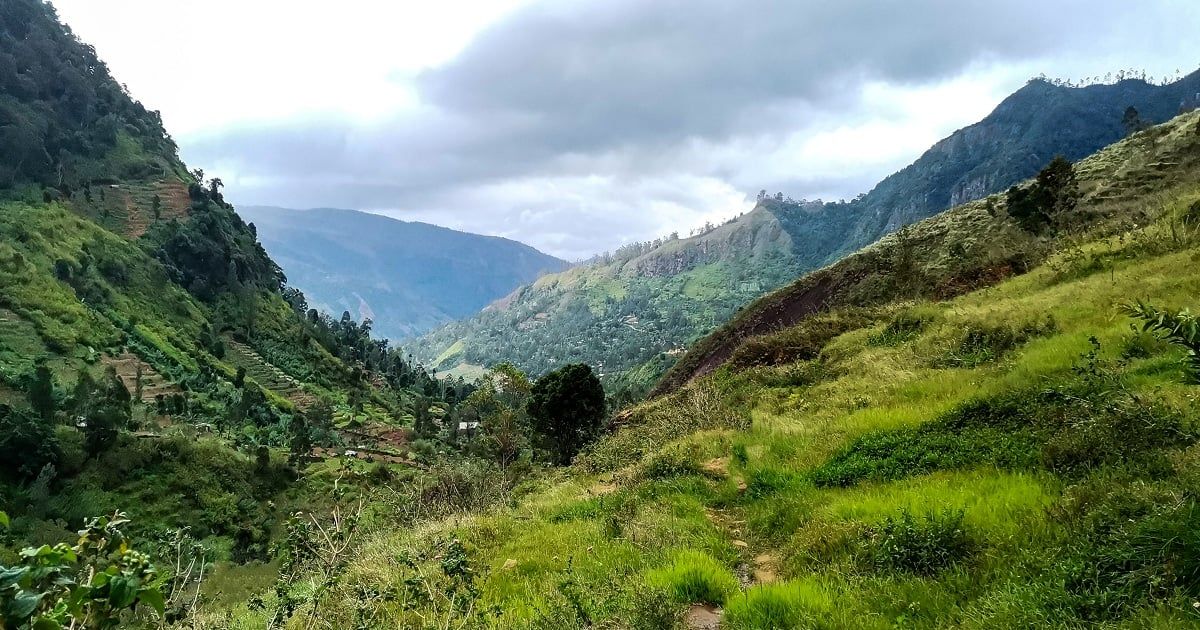 How to get Mandaram Nuwara
A motorcycle is the best transport method to reach there, but if you are using public transport services first you have to come to Kandy and there are buses to Padiyapelella. After you come to Padiyapelella there are plenty of buses to Mandaram Nuwara.
Kolapathana Ella is one of the beautiful waterfalls in Mandaram Nuwara. There is a ticket counter of the Forest Conservation Department of Sri Lanka. This waterfall is fed by the "Beliul Oya" water stream which originated from the Piduruthalagala conservation forest.
You have to obtain a ticket from the ticket counter. Nearly 300m is the distance from the village to the ticket counter. You can park your vehicles at the village and start your hike. The villagers are very kind and helpful.
The trail is marked from the ticket counter to the waterfall. There is nearly a 1km hike to the waterfall from the ticket counter and it is an easy hike. After you completed about 650m the trail will divide into two small trails. The left one is for the camping site and the right one is for the waterfall.
You are not allowed to carry bags, polythene, etc to the waterfall. Not only that but also you are not allowed to have a bath from the waterfall because it is the drinking water source of the villagers. If you want to have a bath there are plenty of bathing spots near the village within the 300m which I previously described above.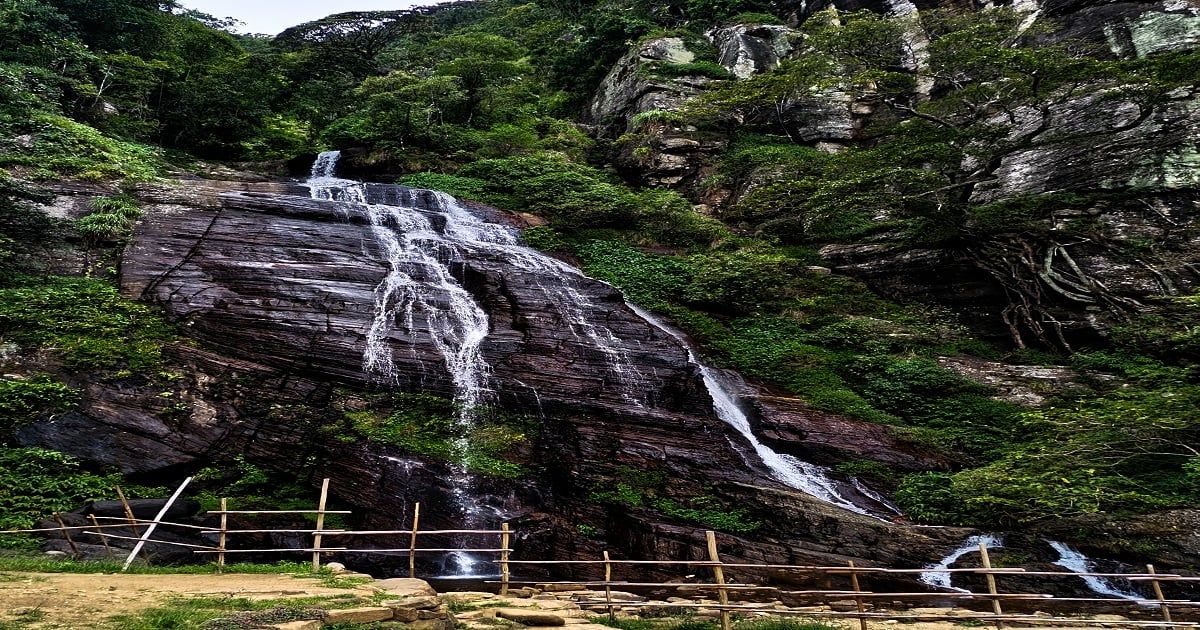 You can watch nice scenes including the Piduruthalagala mountain range on your way to Mandaram Nuwara. Not only that but also you can have a camping night on a camping site which I previously described above. It will definitely be an amazing experience. There are a few more nearby places you can visit after your journey. If you ask villagers they will describe you.
Great experience for your day-to-day busy life. Come here, enjoy the environment. Feel natural beauty. Don't ruin it. Don't throw garbage. Don't disturb the balance of nature.