Pigeon Island National Park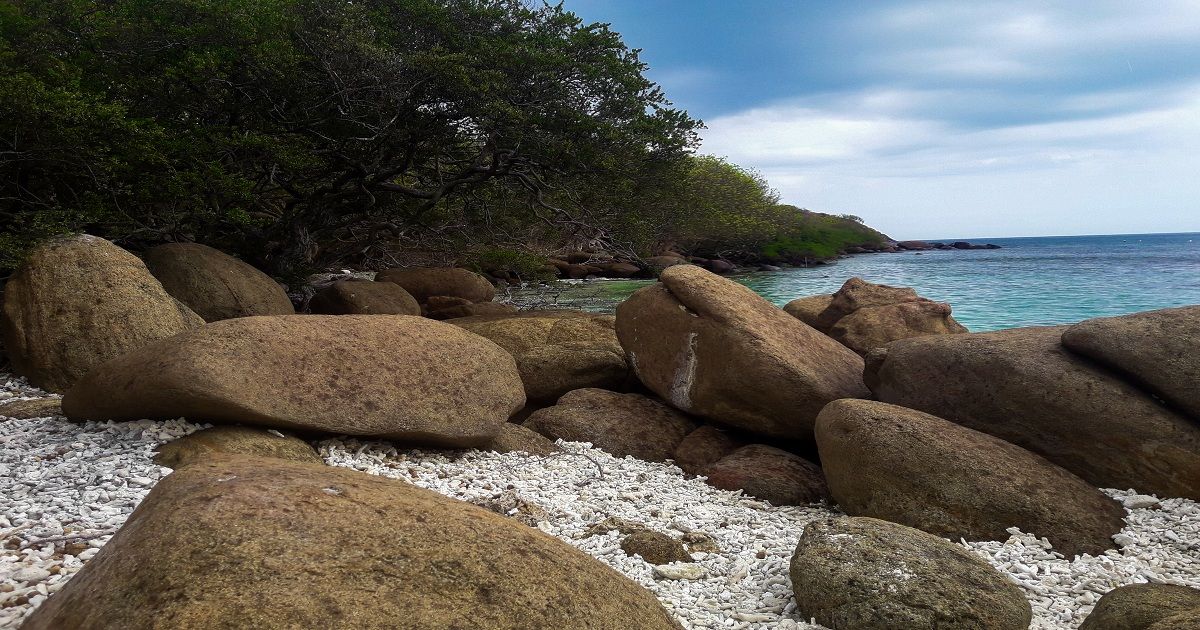 | | |
| --- | --- |
| Province | Eastern |
| District | Trincomalee |
| Distance from Colombo | 270 km |
| Nearest Town | Trincomalee (4km) |
Only one word comes into your mind when you see the name "Pigeon Island – Trincomalee". It's snorkelling! Very wonderful & amazing experience that you shouldn't miss in your life.
Pigeon Island National Park is one of the two marine national parks in Sri Lanka. It is situated 1km off the coast of Nilaveli, a coastal town in Eastern Province, encompassing a total area of 471.429 hectares. The island's name derives from the rock pigeon which has colonized it.
The national park contains some of the best-remaining coral reefs of Sri Lanka. Pigeon Island was designated as a sanctuary in 1963. In 2003 it was redesignated as a national park. This national park is the 17th in Sri Lanka.
How to Get Pigeon Island
First, you have to come to Nilaveli Beach, one of the best beaches in Sri Lanka which has clean and clear water. If you are travelling by public transport services, there're busses to Nilaveli from Trincomalee.
Then you have to hire a boat to the island and there're plenty of boat services. They will charge around Rs. 2000/= for one up & down hire. Only 7 people are allowed to go at once. (2020/07/10). There is a very kind boatman, Ashokan and 0773852882 / 0712372825 are his telephone numbers. Contact him and he will help you.
You have to obtain a ticket which includes the entrance fee, service charge and etc from the ticket counter at Nilaveli Beach. If you are a student (school/university) you can have a discount with your university identity card.
After you reach the island you have to show your tickets to the office on the island. Then you can start snorkelling. If you can swim and dive well you don't need a guide, but if you can't you have to hire a guide.
0713227050 is the contact number of our guide and unfortunately, I don't remember his name. Contact him. He is a very kind person and he will help you.
You have to have a life jacket, snorkel mask & swimming fins. Either you can carry your own from home or you can hire it from the boat.
Beautiful & colourful coral reefs, and huge varieties of reef fishes, sharks, and turtles can be seen. It's a fantastic and marvellous experience. You can collect a beautiful photo collection if you carry an underwater camera with you.
The whole island is supervised by the Department of Wildlife Conservation of Sri Lanka. There are some highly sensitive areas which are marked by authorities that you are not allowed to cross. It is a punishable offence to remove, trample, takeaway or destroy corals.
Please be careful on Pigeon Island
* Exercise caution when climbing the rocks on the island as they are often slippery.
* Use allocated spots for diving and swimming. Avoid using boat way for these purposes.
* The island is replete with broken coral reefs and seashells. As a result, you may get cut or injuries.
* There are thorny bushes on the island. Therefore don't walk away from the walkways.
* If you don't have prior experience in swimming in this area, please avoid swimming without being accompanied by an experienced person. Please refrain from being a solitary swimmer. Always have a company while swimming.
* Before the diving check, if you have all the equipment in order and functional.
* If you are unable to swim use shallow water for bathing. If you are able to swim don't unnecessarily swim towards the deep ocean.
* Coral reefs are sharp in nature. Please refrain from touching them or climbing on them. Identify the following marine species living adjacent to the coral reefs. Avoid getting close to them. (Sea urchin, Starfish, Eel, Shark, Sea turtle, Lionfish)
Great experience for your day-to-day busy life. Come here, enjoy the environment. Feel natural beauty. Don't ruin it. Don't throw garbage. Don't disturb the balance of nature.