Ritigala Strict Natural Reserve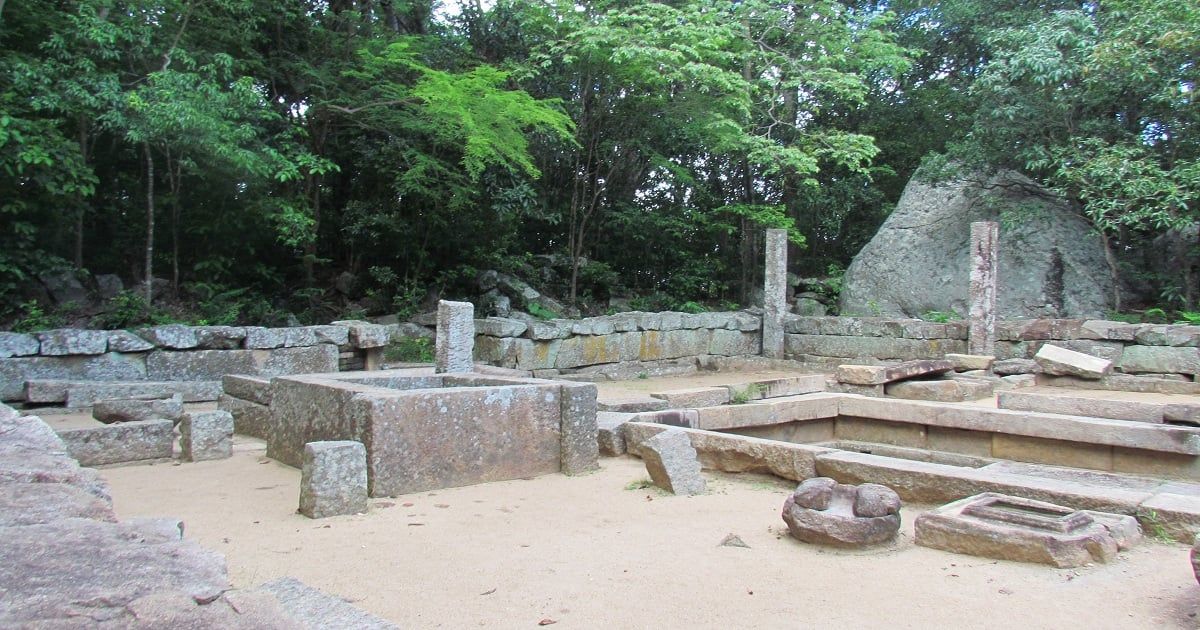 The historical context of Ritigala
The chronicle Mahavansa mentions that King Pandukabhaya established his garrison at Ritigala to fight his uncles. Prince Aritta who was ordained as a monk in the Buddha Sasana for the first time in Sri Lanka after embracing the Buddha Dhamma During the reign of King Devanampiyatissa (250 – 210 B.C.) had resided at this location.
The site comprises a Padhanagara Janthaghara, ponds, and a host of temple-related buildings. The elegant flight of steps on this site is an example of the unique architectural design of the Sinhala artist.
Its natural environment has the ambiance of a forest hermitage for the Bhikkhus to engage in their religious duties of preaching the Dhamma and meditation. This forest hermitage belongs to the late Anuradhapura period.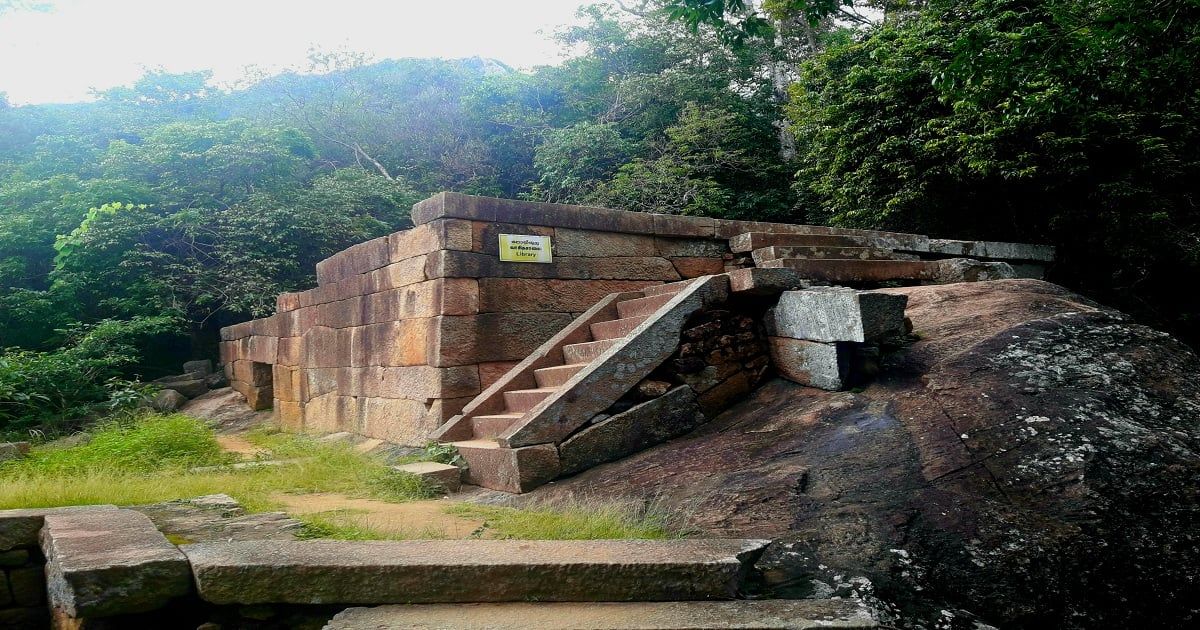 How to get here?
First, you have to come to Maradankadawala. Then take your turn to Maradankadawala – Habarana Road. When you drive around 14 km to the Habarana side, you will find Galapitagala Gama road.
There's a board which is marked directions to Ritigala Information and Research Center. Turn left to that road and drive around 9 km.
You can see the Ritigala mountain range on your left side while you're driving. You will find a gravel road. Turn to that road and drive around 2 km in the forest. You will reach Ritigala Information and Research Center. That's your destination. It's a very beautiful and amazing experience if you can walk this 2 km on the gravel road.
Ritigala Mountain Range
Ritigala mountain range consists of four peaks of which the main and the highest peak at the south of the range is named Ritigala Kanda. Ritigala mountain range, a 1,528 ha (3,780 acres) Strict Nature Reserve, in the Dry Zone of Sri Lanka, is managed by the Department of Wildlife of Sri Lanka together with the Forest Department of Sri Lanka.
Places to visit in Ritigala
01) Banda Pond
02) Pathway
03) Gimanhala
04) Stone Bridges
05) Padhanagara
06) Janthaghara
07) The Library
08) Sakmanpathaya
You can't climb the mountain range because Ritigala is a strict nature reserve and it is prohibited. You can only go to archeological sites which are allowed by the Archeological Department of Sri Lanka, the Department of Wildlife of Sri Lanka, and The Forest Department of Sri Lanka.
You can walk about 1.5km inside the forest. A tourist guide map is provided by them. Huge trees and small water streams also are there.
Great experience for your day-to-day busy life. Come here, enjoy the environment. Visit archaeological ruins and sites. Don't ruin it. Don't throw garbage. Don't disturb the balance of nature.