Wewalthalawa - Plateau of Halgolla Tea Estate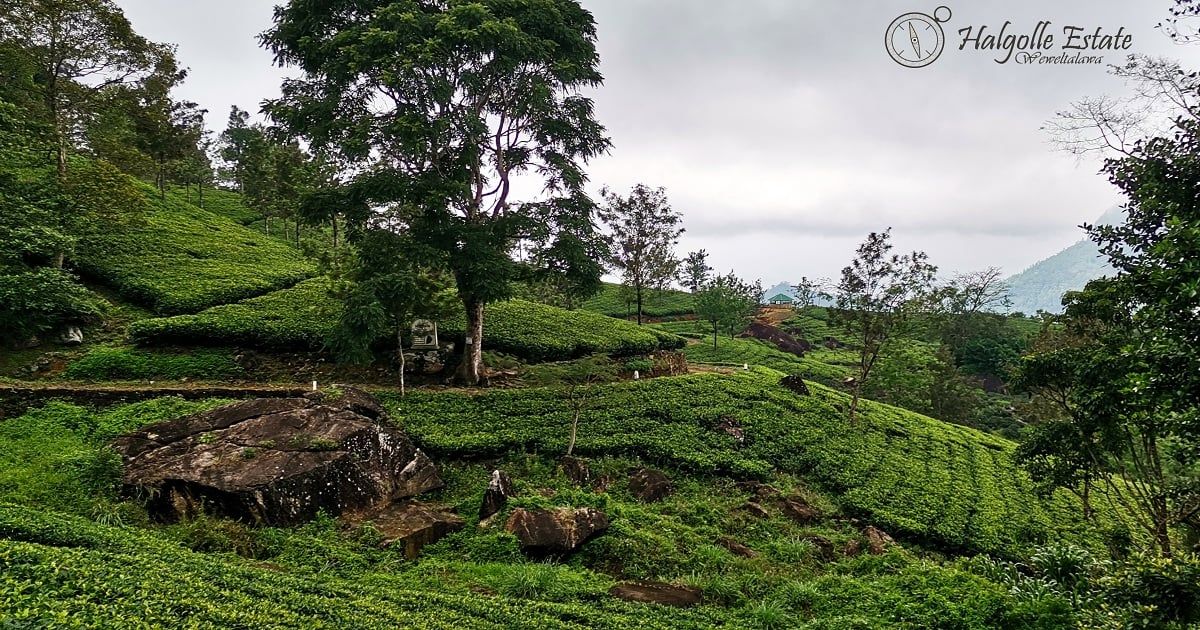 First of all, I must say that Wewalthalawa is not a tourism area, and entering this private property without permission is strictly prohibited.
Wewalthalawa is a small village which is situated on the plateau of Halgolla Tea Estate in the Amanawala – Yatiyantota area. A very beautiful and attractive place full of tea gardens. The elevation of this estate is about 3500 ft from mean sea level and it belongs to Kelani Valley plantations private limited company.
How To get Wewalthalawa
A 4×4 vehicle is the best mode of transport to reach Wewalthalawa but a motorcycle is also manageable. First, you have to come to Yatiyantota. Then come through Kitulgala road until Nawata. Then take your turn into Yatiyantota – Polpitiya – Halgolla road. There's a Buddha statue at the beginning.
Come until Halgolla. You will pass rubber estates on your way. Go through this main road until you reach a two-way junction with a name board that mentions the name Halgolla – Wewalthalawa model estate village. That is your way to the village and the estate. This road is broken, and it is very difficult to go through the road.
After 1 km through this road, you will reach a gate with a security checkpoint. You are not allowed to pass the gate without permission. After you pass the gate then the road is direct to the village. With this broken road, you will take about 1-2 hours to reach the village.
A huge rock which is named "Dripping Rock" can be seen on your way. The name "Dripping" is due to the water drops which are dropped from the rock throughout the year. A small Kovil is there and you can take beautiful photographs from here.
Wewalthalawa village is famous for the cable cart system which the villagers used to transport their tea leaves in the old days. After passing the Dripping Rock we can see some carts are hanging in cables that are not used anymore.
| | |
| --- | --- |
| Province | Sabaragamuwa |
| District | Kegalle |
| Distance from Colombo | 98.3 km |
| Nearest Town | Yatiyantota (20km) |
| Elevation from sea level | 3500 ft |
In Wewalthalawa
The Wewalthalawa village consists of a small school, houses of estate workers, and many beautiful attractive places. We can also see the abundant cable cart system still in there.
The main places you can visit are Little World's End, the beginning of the "Olu Ella" waterfall, a cave is known as "Bat Cave" and television broadcast towers. If you are planning to visit the broadcast towers you have to get another permission for it.
The road splits into two ways in the village. One is for the transmission towers and the other one is for the little world's End. You can go by motorcycle to the little world's end but there's a gate at the beginning of the road. If this gate will be closed at your returning time, you will face a problem.
So, it is better to park your motorcycles at the gate and walk through the road for little world's end and it will be an amazing experience. You can see the very beautiful scenery around your way. When the mist is added to it, the scenery becomes more attractive.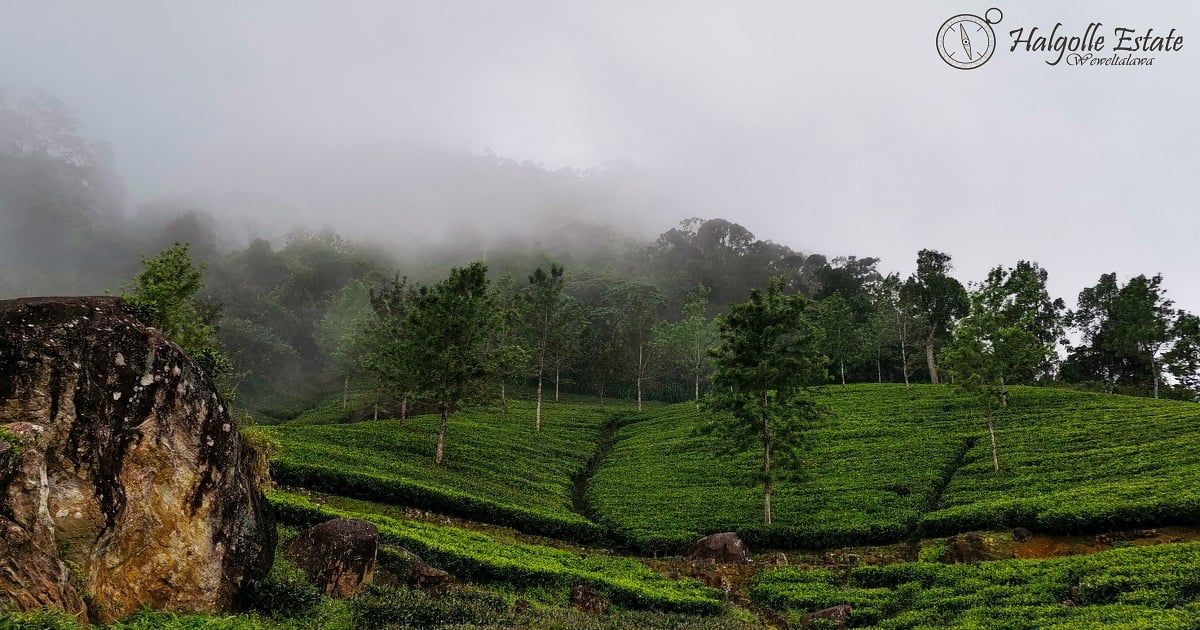 After passing many tea bushes, trees, and water streams you will finally reach the mini world's end. The view you can see from here is breathtaking, and it includes "Wawulagala Mountain" also. A small summer hut is there where you can have a rest.
There's another small road to the beginning of the "Olu Ella" waterfall and the "Bat Cave". You have to walk for 1 km to get there. You can refresh yourself from the waterfall. A nice view with a mountain range can be seen from there also but you have to be careful here due to the huge abyss.
Great experience for your day-to-day busy life. Come here, enjoy the environment. Feel natural beauty. Don't ruin it. Don't throw garbage. Don't disturb the balance of nature.